Fenix takes part in ISH Frankfurt 2017
For the 7th time in succession Fenix Trading has exhibited at ISH Frankfurt 2017 (14th–18th March), the world's leading trade fair for heating, bathrooms, building, energy, air-conditioning technology and renewable energies.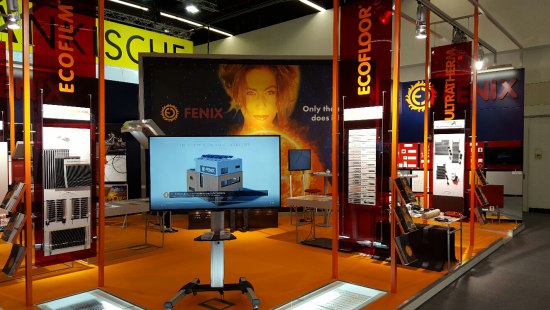 ISH has ones again demonstrated its significance as the world's leading trade fair for the combination of water and energy. 2482 exhibitors from 61 countries, including all world market leaders on an area of 260 000 sqm and 200 114 visitors. 
ISH is an important exhibition as it allows us to meet existing sales partners, showcase new products and share company news as well as meet new potential customers from around the world. This year we introduced our New Fenix's vision – A concept for buildings with nearly zero consumption with which we have already won several major awards, such as Environmental Achievement of the year, "Building of the year 2016" and we are going to present it at EXPO 2017 in Astana. 
Thank you for visiting the Fenix stand at ISH 2017 and we are looking forward to meeting you at Milan MCE 2018, ISH Frankfurt 2019 and all other domestic exhibitions.