Watts V24-WiFi central unit
The V24-WiFi central unit enables the wireless central control of heating systems like the V24. The functions and intuitive, simple controls have remained, while a large display provides comfort and an easy overview of individual parameters and information about temperatures, the current status, individual zones (rooms).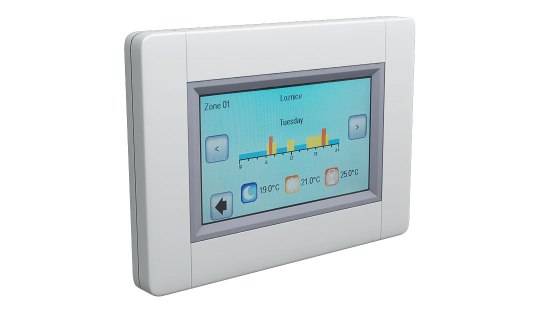 Watts V24-WiFi central unit
Watts V24-WiFi central unit
It's possible for users to upgrade the unit's software with the help of a Micro SD card. The central unit's Wi-Fi connection simplifies and extends the options for the remote monitoring and control of your heating system via an internet browser or mobile application (Android, iOS). The unit can be powered via a 230 V / 50 Hz power supply (placed in the junction box) or via a USB cable (optional).