ULTRATHERM – radiant heating panels
ULTRATHERM panels utilize the principle of infrared radiation and are primarily designed for the localized heating and warming of spaces used for animal rearing, large terrariums and dog pens.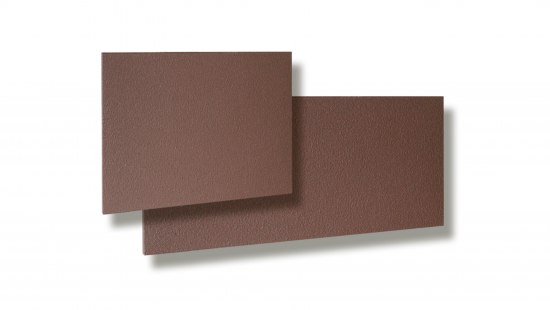 ULTRATHERM panels
ULTRATHERM panels
Ultratherm heaters utilize the principle of infrared radiation with a long wave length. This radiation occurs outside the visible spectrum and is therefore invisible to the human eye. The radiated heat doesn´t warm the air but only the solid objects which it hits – i.e. the equipment of the vivarium, as well as the animals living there. This way of heating is very similar to that of normal solar radiation and therefore is the most similar to that found the natural environment where the kept animals normally live. The panels are fitted with a thermal fuse which protects them against overheating. Installation is possible in a vertical position; mounting frames have to be ordered if vertical installation is required. The standard colour of the panels is brown - they can also be ordered in white, and other colours are also possible for an extra fee.
Ultratherm panels
Type
Output
Voltage
Rating
Dimensions
Weight
Qty on pallet
Cat. No.
[W]
[V]
[IP]
[mm]
[kg]
[pcs]
Panel ULTRATHERM 100 h
100
230
IP 44
500x320x30
2.5
60
8515010
Panel ULTRATHERM 200 h
200
750x320x30
3.7
45
8515015
Panel ULTRATHERM 270 h
270
1000x320x30
5.2
30
8515020
Panel ULTRATHERM 330 h
330
1250x320x30
6.6
30
8515025
Panel ULTRATHERM 400 h
400
1500x320x30
7.9
30
8515030
Ceiling fixing frame for the horizontal installation of ULTRATHERM 100
5401230
Ceiling fixing frame for the horizontal installation of ULTRATHERM 200–270
5401231
Ceiling fixing frame for the horizontal installation of ULTRATHERM 330–400
5401232
Similar products

Plug thermostat HT-600

Ultratherm heating films and strips
Examples of operating costs