Radiant heating panels ECOSUN
ECOSUN ceiling panels utilise the principle of radiant heating (so-called infrared heating). The unique surface finish and uniform distribution of temperatures across the surface of the panel ensure the output of a maximum share of heat energy in the form of radiation, while reducing the convection element to a minimum.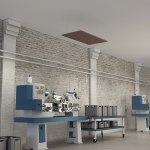 Panels with a higher IP rating for heating or warming in industrial and agricultural applications. They are suitable for environments with higher levels of dust or where an EExII non-explosive version is required.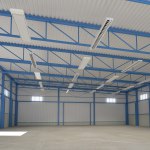 ECOSUN high-temperature radiant panels are intended primarily for the heating of industrial, storage and agricultural structures, although they can be used within any structure with a ceiling height of 3.5 m to 10 m.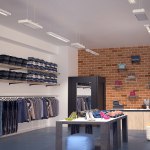 This heating panel is a shorter version of the ECOSUN S+ radiant panel, with a length of only 650mm.