Heating cables are placed directly under floor tiling in a thin layer of flexible sealant. They are easy to install even in surfaces which have a complicated shape. They are highly economical to operate in connection with suitable heating regulation. Heating cables are suitable for use as main heating systems as well as systems providing floor heating for additional comfort.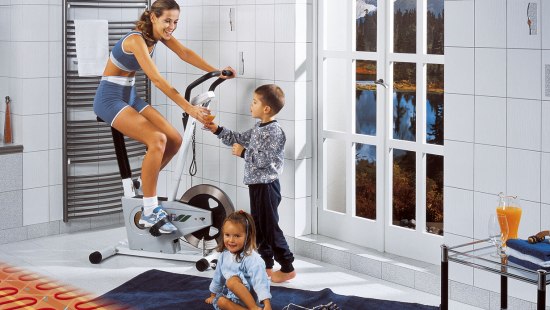 Heating cables for direct heating systems
Heating cables for direct heating systems
The most common method of application, used for main heating systems as well as for systems providing extra comfort via floor heating. The heating cable is placed directly under the wear layer, usually in flexible gravel or self-levelling screed. Cables with the smallest possible diameters and a lower linear wattage are used so that the spacing of the loops is small and the floor is heated evenly. One of the advantages of this system is its easy installation and higher flexibility of operation. It is also suitable for low-energy and passive houses.
For direct heating applications we offer cable circuits with protective braiding, one-core ASL1P and two-core ADSV, with different wattages ranging from 5W/m to 18W/m (in bathrooms).
Examples of operating costs